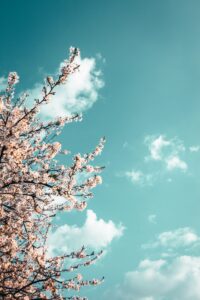 Environmental History Today Online Seminar Series under auspices of the European Society for Environmental History is seeking papers on a wide range of topics in environmental history.
We are in the midst of a horrifying world crisis with the Russian invasion of Ukraine and the explosion of war in Europe. While expressing our resolute condemnation for Russia's war in Ukraine and solidarity with the Ukrainian people, as a scholarly society we wish to nurture dialogue and peace to continue environmental history research on topical issues. We will welcome especially proposals on
environmental history of Ukraine and East Europe;
war and the environment.
Our online seminars take place once a month and bring together scholars, activists and students from different parts of the world. We provide a unique space for developing and exchanging ideas through a transnational network of scholars working on the history of the environment.
We equally welcome papers by experienced and early-career scholars from across the globe. We also welcome roundtables on recently published volumes. If you have a paper that is based on your ongoing or recent research and you would like to share your ideas or research results with us, Environmental History Today is the best venue to discuss your work!
We start our 2022 series in May. Here you can see the webinars of the past year.
The seminar series will be organized as a set of online meetings via Zoom or Teams. Every meeting lasts 60 minutes and is divided into two parts: a 30-40 minute presentation and the Q&A session.
The program of the Environmental History Today Online Seminar Series will be announced in very early May 2022, with further information on registration.
How to apply:
Interested to present part of your research to the global community of environmental historians? Please send a title, short abstract and short bio to Dmitry Arzyutov darzyutov@gmail.com or dmitry.arzyutov@oulu.fi or to Anna Olenenko olenenkoag@ukr.net  before 25 April 2022.
Please spread the word!
See you soon! Stay safe!
Dmitry Arzyutov and Anna Olenenko
(on behalf of the team of the EnvHist Today)
Download the call HERE.
---
The 2022 team of Environmental History Today Online Seminar Series is
Dmitry Arzyutov (co-chair)│University of Oulu, Finland & University of Aberdeen, UK;
Anna Olenenko (co-chair) │ Khortytsia National Academy, Ukraine;
Paula Schönach │Aalto University, Finland;
Tim Soens │University of Antwerp, Belgium;
Ekaterina Zharova │Russian Academy of Science, Russian Federation.
Photo by Ja Kubislav on Unsplash